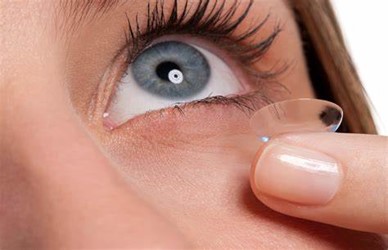 If you plan to wear contact lenses, you'll need a separate eye exam because contact lenses are classified as medical devices. The good news is a contact lens exam can usually be performed at the same time as your comprehensive eye exam.
If you plan to wear contact lenses, let us know upon booking your comprehensive eye exam so you don't have to book separate appointments.
What is a contact lens exam?
During a contact lens exam, the optometrist will need to evaluate the size and shape of your eye to find a lens that fits your eye properly. The eye doctor may also check for any eye health issues that could affect contact lens comfort.
Specifically, an eye exam for contacts will include:
Cornea measurements so your doctor can determine the proper curve and size of your contact lenses. If your eye's surface is irregular because of astigmatism, you may need a toric contact lens (a lens shaped to offset distortions of your eye and provide sharper vision).
Pupil and iris measurements so your doctor can choose a contact lens that will fit well on your eyes.
Tear film evaluation to determine if you have a severe dry eye condition. If so, your doctor may recommend special contact lenses for dry eyes.
Once these tests are complete, the doctor will place a contact lens on your eye to evaluate the fit. Your prescription will be finalized after the doctor determines the contact lens that fit properly, is comfortable and provides acceptable vision. This prescription will designate contact lens power, a base curve (a shape matching the curvature of your eye) and diameter.
Contact lenses correct your vision and are easy to wear. Choosing the contact lenses that are right for you depends on your vision and the degree of comfort sought. There are many types of contacts designed to suit almost anyone. The doctor will select the best contact lens design to fit the shape of your eye to ensure the best vision possible. Types of contact lenses include:
Types of Contact Lenses:
Soft Contact Lenses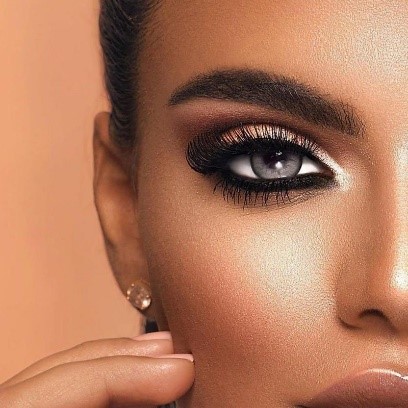 Soft contact lenses are the most commonly prescribed due to the fact that they are extremely comfortable. Soft contacts are now available in multi focal, for astigmatism and even for overnight wear. Soft contact lenses include:
Daily Wear: can be worn up to 18 hours but must be removed and cleaned at night.
Extended Wear: can be worn overnight.
Disposable: can be worn for just one day, then discarded.
Color-Changing: can change the color of your eyes, even if vision correction is not needed.
Hard Contact Lenses
Sometimes called rigid or gas-permeable lenses, hard contact lenses offer sharper vision and can correct severe nearsightedness or astigmatism.
Specialty Contact Lenses
There are instances where a standard contact lens will not work. There are many types of specialty contact lenses for astigmatism, presbyopia, myopia, hyperopia, keratoconus and other eye conditions. Multifocal and scleral lenses are also included in this category. The doctor will design a lens specifically for your eye shape and prescription.
At our practice, we offer all types and brands of contact lenses specifically fitted for each individual's needs. It is very important that your lenses are fitted correctly based on your prescription, eye shape and specific needs.
How much does a contact lens exam cost?
It's also important to note that if you wear contact lenses, your annual eye exams typically will cost more than an exam for someone who doesn't wear contacts due to the additional tests included. The cost depends on several factors such as the prescription, lens type, lens design, brand, and replacement modality.
Like eyeglasses prescriptions, most contact lens prescriptions expire one to two years after your eye exam/contact lens fitting and will therefore require annual follow-up exams to monitor the shape and fit of the lens on your eye.