If you're going to take advantage of sharper vision with greater clarity, why not look your best in the process? That's exactly what you'll do with our designer eyewear. We feature some of the most well known and respected names in the business here at Clermont Family Eyecare, so rest assured that you'll find the exact right pair to suit your preferences.
The short journey toward experiencing our
Winter Garden designer eyewear
begins with an eye exam at our office. All adults should have one on an annual basis. That's because your vision requirements are always evolving, and unfortunately that's typically for the worse. Nearsightedness, farsightedness, astigmatism, and presbyopia usually become more of problem with age. That may be the bad news, but the good news is that with the right prescription put into our Winter Garden designer eyewear, you will always be in a position to have the best possible vision in spite of your refractive conditions. Once you have that prescription in hand, our expert optical department puts it into a pair of lenses. All that remains is for you to select the frames to go around them. Some of the things you may take into account when choosing from our extensive collection are the shape of the frames as they relate to the shape of your face, and how the color of them compliments your skin tone. We proudly feature brands such as Coach, Anne Klein, Tiffany & Co., Crocs, Michael Kors, and Ray Ban so you can be confident in the quality of the craftsmanship, as well as the outstanding style and complete comfort that they represent.
Why not start reaping the benefits of our
Winter Garden designer eyewear
right away? Simply contact our office to arrange a convenient time to come in for an eye exam.
By Clermont Family Eyecare
October 15, 2018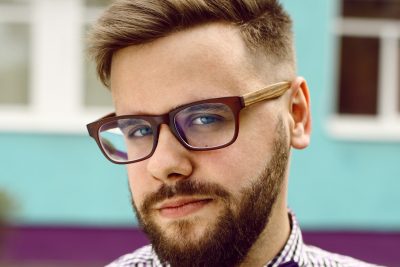 Blog Posts
Follow Us