If all you had available were plain and basic frames, it would still be well worth it to wear eyeglasses. After all, you need them for vision correction, and seeing your best is a goal that should be pursued. Fortunately, here at Clermont Family Eyecare, you can have the optimal experience of eyeglasses, which means not just improved vision, but the stylish options that you get from our designer eyewear.
There is one thing we know for sure from our vast experience of helping our valued customers to get the glasses that are perfect for them: there are no two people who have the same exact needs, preferences, or taste. It's why we feature such an extensive variety of frame options here at our
Winter Garden optical store
. At the top of our list of important factors is to represent the most trusted, respected, and sought after designers. These are the brands that are known for full commitment to high quality design and fashion sense. With names like Ray Ban, Coach, Anne Klein, Crocs Eyewear, Tiffany & Co., and Michael Kors, you can't possibly go wrong. Our Winter Garden optical store wants your eyewear to look fantastic on you, so we will assist you in matching up the shape of the frames to your face shape, and the color to your skin tone. We also suit your budget. But our interest does not end with your selection. It is also essential to ensure a proper and comfortable fit. Your glasses shouldn't be too tight or loose, nor dig into your ears or pinch your nose.
Simply call our office to arrange an eye exam, or use the handy appointments button at the top of our website to do so online. We look forward to seeing you at our
Winter Garden optical store
.
By Clermont Family Eyecare
November 9, 2018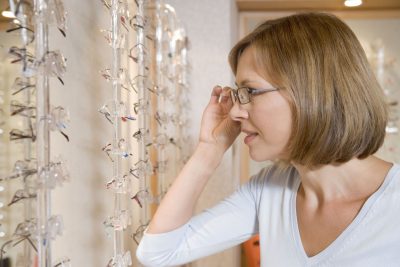 Blog Posts
Follow Us